REVIEWS







"This is a great book. The author conveys a real sense of how to begin improvising with raags. He does that by explaining the subject matter with enormous clarity and insight. And he brings a fantastic understanding of process to what he explains. There are a lot of books about improvisation out there. But this one's the real deal. And it's about improvising in a style that by and large isn't accessible unless you have access to a master practitioner and teacher. What else is there to say? I'd give it 11 stars if Lulu gave us that option!"


"...there is much to praise in this book. Pitts meticulously and imaginatively sets out in staff notation numerous effective and convincing musical ideas in his range of Hindustani ragas. His recommendations ... are ingenious, and work remarkably well, as evidenced in his own sample performances available through the website for this book (pianoraag.com). ...I strongly recommend the book to pianists with an eye and an ear to the East..."

Dr Jonathan Katz,

International Piano Magazine Sept/Oct 2017

"I have lived with this book for several weeks now and find it endlessly fascinating."


"If you have any interest in this esoteric arena, in improvising from a Classical or jazz background,... I can't imagine a better primer than this."

Jonathan Woolf,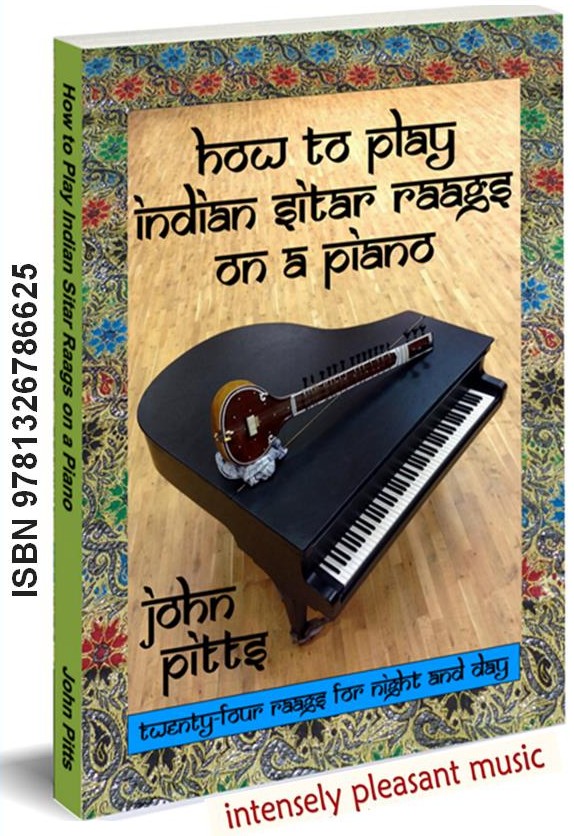 "a very well produced and informative book"

Robert Matthew-Walker,

Editor, 'Musical Opinion'

"unique and fascinating book"